Future Products
The Treasure Principle DVD

, revised and updated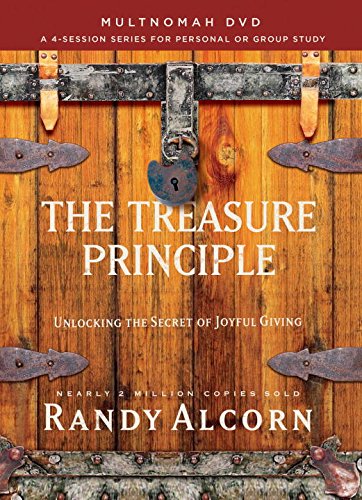 Expected release date July 2017
Randy Alcorn Reveals the Secret of Joyful Giving in this All-New Video Curriculum!
The revolutionary concept of The Treasure Principle has introduced millions to the joy of living generously. Now you can experience Randy Alcorn's transformative teaching on this concept through this all-new video curriculum.
Through four sessions, ideal for small group or church use, he explores the guidelines and rewards of giving as highlighted in the six "Treasure Principle Keys" found in Scripture.
Biblical and practical, this perspective-shifting series helps Christians replace anxiety over money and possessions with something far more priceless: the liberating joy of giving!
Picturing Heaven: 40 Hope-Filled Devotions with Coloring Pages
Expected release date September 2017 | Tyndale Publishers
Imagine Heaven the way the Bible describes it―a place of exquisite beauty brimming with marvelous detail and intricate patterns; a special dwelling place free of corruption and sin; and a place of both rest and enjoyable, meaningful work.

Let the power and majesty of Heaven fill your heart with joy as you color these 40 designs carefully interpreted from the pages of Scripture. Savor a respite from daily life as you read and meditate on devotions from best–selling author Randy Alcorn, a leading authority on Heaven. Picturing Heaven will offer you comfort and relaxation, while filling your heart with restful assurance that God prepares a special place for those who love Him.
Seeing the Unseen, Expanded Edition: A 90-Day Devotional to Set Your Mind on Eternity
Expected release date October 2017 | Multnomah Publishers
From the NYT and CBA best-selling author of Heaven and The Treasure Principle, this 90-day devotional equips and inspires readers to live with a right view of eternity that can shape the way they think and live today. This edition is expanded to include 30 additional daily readings. Each brief devotion includes Bible verses and inspirational quotes, along with Alcorn's uniquely powerful insights, to help readers better understand the eternal realities that should guide a Christian's daily life, realities that make even washing dishes and repairing cars an investment in God's grand plan.