Courageous: A Novel
From the creators of Fireproof comes an inspiring new story about everyday heroes who long to be the kinds of dads that make a lifelong impact on their children. As law enforcement officers, Adam Mitchell, Nathan Hayes, and their partners willingly stand up to the worst the world can offer. Yet at the end of the day, they face a challenge that none of them are truly prepared to tackle: fatherhood. While they consistently give their best on the job, good enough seems to be all they can muster as dads. But they're quickly discovering that their standard is missing the mark.
They know that God desires to turn the hearts of fathers to their children, but their children are beginning to drift farther and farther away from them. Will they be able to find a way to serve and protect those who are most dear to them? When tragedy hits home, these men are left wrestling with their hopes, their fears, their faith, and their fathering. Can a newfound urgency help these dads draw closer to God . . . and to their children?
Winner of The Dove Family Approved Seal
Watch Randy answer, "How is the Courageous novel different than the movie? Is the book for fathers only?"
Product Details
Softcover
392 pages
Includes an eight page, full-color insert with still photos and behind-the-scenes photos from the movie
Free Downloads
Related Links
eBook
Translations
A note from author Randy Alcorn about the novelization of Courageous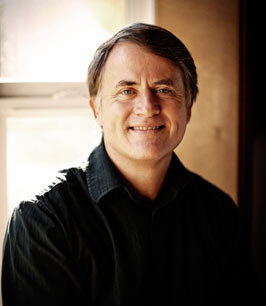 Some movie screenplays are based on novels; others are written directly for the movie. In those cases, a novelist, such as myself, is called in to do a "novelization" of the screenplay, as is the case with Courageous. The fun thing about this project for me was that the excellent spine of the novel Courageous already existed in the screenplay, but the novel is over four times longer, meaning that as a novelist I had to invent 80% of the story line. This was an exciting process, because I was free to use my imagination and introduce new characters and locations and many scenes that are not in the movie. I was determined to remain true to the movie so that while the novel goes behind and beyond the movie, at the same time it never contradicts it.
Many who watch the movie Courageous will want to learn more about the story than what is in the two hours. The novel is the equivalent of ten hours of screen time, and allows much more exploration of the characters, back-story and subplots as well as new dramatic scenes (without having to spend millions of dollars to produce them).