Eternity Graphic Novel eBook (ePub)
This graphic novel is a dramatic rendition of the story of the Rich Man and Lazarus. Author Randy Alcorn and artist Javier Saltares take readers into the realm of first century Jerusalem and then two very different eternal realms.
Watch Randy Alcorn share about his first graphic novel
Epub is a generally accepted file type for all e-readers, including iPad/iPhone, Nook, Kobo, and Android devices and tablets. Please note that due to its large file size, this ebook may take longer to download.
Other available ebook editions for Eternity
Questions about downloading an ebook from EPM? See our ebook download guide.
Free Downloads
Related Links
Note from Randy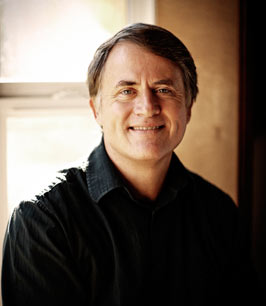 I can't tell you how excited I am about my first graphic novel, Eternity.
In my novels, and even in my nonfiction, I try to paint vivid pictures of Heaven and Hell. But when all you have is words, they must do all the "painting." It's very different with a graphic novel (if you're not familiar with the term, that's an extended comic book form). Javier Saltares, the artist, and Ben Prenevost, the colorist, have gone above and beyond in following my descriptions and adding their innovations, producing over 600 images for the book. The quantity of art in a graphic novel is remarkable. But quantity is one thing; quality is another. And this art is quality!
I love the idea of junior high, high school, and college-aged young people (and older people too) being drawn to a beautifully illustrated graphic novel that contains the gospel, based on a powerful story that Jesus told.