Eternidad
*Item is out of print. Limited supply remaining.
Inspirada en la clásica historia de Jesús acerca del hombre rico y Lázaro, Alcorn, autor con mejor venta según el New York Times, nos presenta la historia de dos hombres y dos destinos, y traslada a dos dimensiones espirituales completamente diferentes.
Discover the classic story of the Rich Man and Lazarus taught by Jesus Christ with whole new eyes in this graphic novel from bestselling author Randy Alcorn. Written by Alcorn and illustrated by artist Javier Saltares, Eternity takes readers on a journey into the realm of first century Jerusalem and then ultimately into two shockingly different spiritual dimensions.
Watch the video trailer
Product Details
Softcover
Full-color illustrations
128 pages
Related Links
Note from Randy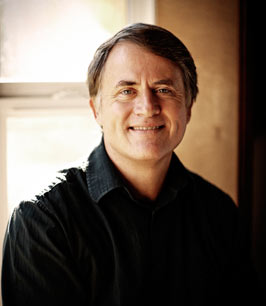 I can't tell you how excited I am about my first graphic novel, Eternity.
In my novels, and even in my nonfiction, I try to paint vivid pictures of Heaven and Hell. But when all you have is words, they must do all the "painting." It's very different with a graphic novel (if you're not familiar with the term, that's an extended comic book form). Javier Saltares, the artist, and Ben Prenevost, the colorist, have gone above and beyond in following my descriptions and adding their innovations, producing over 600 images for the book. The quantity of art in a graphic novel is remarkable. But quantity is one thing; quality is another. And this art is quality!
I love the idea of junior high, high school, and college-aged young people (and older people too) being drawn to a beautifully illustrated graphic novel that contains the gospel, based on a powerful story that Jesus told.